Life Update 
It's been quiet around here this week. The past week and a half was really tough. On Wednesday my husband worked from home because he was a bit worried about me getting too dehydrated. I'm incredibly thankful that yesterday afternoon brought relief from the nausea and some extra energy! Here's hoping (and praying) that keeps up for a while!
My family and close friends have been incredible to provide food for us over the past several weeks. I think I've cooked a grand total of four times in the past ten weeks, and while my husband deserves most of the praise, I'm really thankful for family and friends who give him a day off from cooking every now and then!
Fall has arrived, which makes this hot mama very happy. And by hot, I mean sweating like a boy scout accompanying the Miss America contestants (which my husband did!) due to pregnancy hormones. I love having the windows open, and smelling the fresh out doors.
We're fairly certain our cow was bred this summer – her belly is swelling up, so either she's overfed or she's with child. 
I haven't left my house in more than a week – and really, I can't complain. I'd rather be sick at home than anywhere else, so I'm glad to have been homebound for a while.
I'm super excited that 19 Kids and Counting is on Netflix!
Pregnancy Update
I'm officially 14 weeks, 3 days. I don't have any bump pictures (or really any pictures!) to document the pregnancy so far, but my tummy is starting to show and my pre-baby wardrobe is down to yoga pants and maxi skirts.
I haven't felt any real movement yet. A couple of weeks ago I thought I might have felt something in the middle of the night, but that was at 12 weeks, which I guess is too early to feel anything. I haven't felt anything since then.
Food craving: well this one is tough, seeing as how I never know what will stay down or not. My favorite thing to eat over the past few days has been grilled cheese sandwiches. After not being able to hold down water or gatorade, on a whim I mixed fresh-squeezed orange juice and ginger ale – and not only does it taste amazing, but my body seems to like it!
We plan to find out the gender – hopefully right around Thanksgiving!
Weekend Steals & Deals
I've already started Christmas shopping (okay, so I started at the beginning of the summer. I'm one of those people) but I'm not quite finished and I wanted to share a few fabulous deals I found and thought you might like too! I know some of you need a good kick in the pants to get started Christmas shopping. Some, but not all of the links are referral links, which means if you make a purchase through the link, I receive a small commission for referring you. It's a deal for you and for me!
Shutterfly
Shutterfly is my favorite place to shop for Christmas cards. I think we've used them for the past six or seven years! Right now they have a 40% off site-wide sale – that's 40% everything from custom calendars to photo prints, Christmas cards, and photo books. Now's a great time to create your custom photo book or picture calendar for Christmas presents!
Use the code FIRSTLOOK for 40% off, and use the code SHIP30 for free shipping on orders of $30 or more!
shop Shutterfly
MailPix
MailPix is offering 10 FREE 4X8 greeting cards through October 31! You *do* have to pay shipping, but the cards are free, no purchase necessary! Just use the code GREET10 at checkout.
DaySpring
Y'all know I really love DaySpring! They've added some fabulous fall decorations, and as always they have great Christmas items. Through October 31 you can use the code EARLYGIFT and save 40% off any one item!
$10.19 with discount – available here
GoDaddy
Okay, so you're probably not going to purchase a domain name for your ma or pop for Christmas. But for those who are looking to purchase a domain or web hosting, GoDaddy has a 25% off sale going on through November 7. Use the code HPFBG25 at checkout. (Does not apply to daily deals or current sales.)
Craftee McGee
This handmade shop features jewelry and crocheted items made right here in the U.S.A. Use the code NEWFALL15 to save 15% off your purchase, valid through October 28.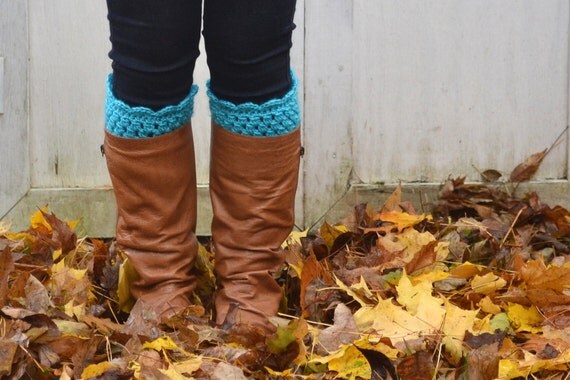 $15.30 with discount – available here
Homespun Happiness
My friend (and fellow Texan) Jennifer has an entire section of sale items that are ready to be shipped out. And she's offering my readers free shipping (on any purchase) with the code SHIPFREE!

Stately Love Pillows – $18 – available here
Better Life Bags
Oh goodness I love this lady. Rebecca is a visionary with a heart of compassion. Her vision for Better Life Bags is to employ women who ordinarily are not allowed to work outside the home (for religious reasons) and use their talents and gifts to create beautiful bags and purses. She's changing the lives of women right in her home town! You can find out more about her recently hiring 4 new seamstresses here.
Right now BLB Laptop Bags are on sale for $10 off. Use the code LaptopLove to save $10. What's great is that you can customize your laptop bag!
I really love this color combo! $40 with code, available here
Diana Meredith Designs
Diana has another sale to share with you guys! Use the code HAPPYFALL for 15% off your entire purchase. Her crochet designs are wonderful and colorful and perfect for autumn.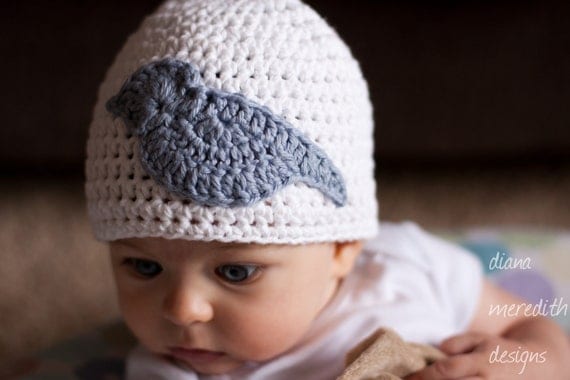 sweet birdy hat – $15.30, available here.
I hope you guys have a great weekend. If you think of it, will you pray for me? That the Lord will sustain me through these rough weeks of (all day) morning sickness and that I will choose to be joyful even when I'm sick and tempted to be frustrated.
One more thing: my dear sweet friend Brittany is working hard to raise money for her Big Brother Project. She's partnered with Mocha Club to raise money to support orphans in Africa. If she meets her goal she is going to audition to be on CBS's Big Brother. Yesterday she held an Instagram auction. Everything that sold yesterday is gone, BUT there are a handful of items that are still available for bidding. Check it out, go Christmas shopping, and help and orphan.